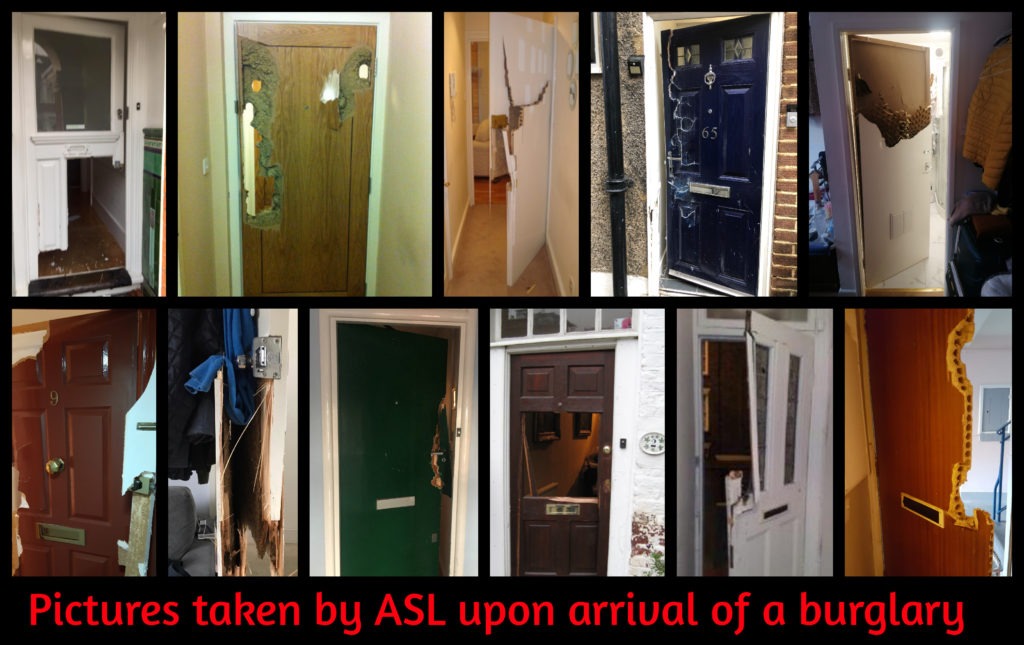 Hello everybody, let me introduce myself.
My name is Amanda Williams and I am working for ASL  as a Personal Assistant. More about ASL you can find out by checking our website – https://steelsecuritydoors.co.uk/
This blog is all about your security and about steel doors.  The last thing on your mind may be changing your front entrance door, after all it's been there for years, right? Wrong!
My job is to inform you that statistics shows that burglaries are on the increase. 
At a moment a burglar knows that NO MATTER how many quality locks are fitted onto your door it can still be forced open as the weakest link is the wooden door and frame.
At ASL I receive daily hundreds of calls with requirements about steel doors, how to improve the security of your door to avoid being burglared. And that's what's this blog is all about.
It is an honour for me to introduce you with the strenght of steel that you will find in our range of superior steel doors. Titan Steel Doors are covered in a luxury wood and are being fitted by ASL for more than 20 years and never been broken into.
Every conceivable angle has been thought out and each door is handmade at our factory. Titan Steel Doors come with a 22 bolt multi – point locking mechanism, it looks like a luxury wooden door but it's a steel security door that gives you the highest level of security for your apartment, home and office! The door weights 190 kilos (but you can't feel or see that), needs 5 to 7 hours to be installed by one of our Master Carpenters without leaving any damage or mess after the installation. Another extraordinary thing about Titan Steel Door is that it comes in any model, shape or colour. We can do whatever you want, you name it!
Most insurance Companies requir a British Standard five lever deadlock to be fitted to your main entrance door which will be absolutely useless if a burglar strikes. The fact of the matter is when a Carpenter fits this British Standard deadlock he has to remove a significant part of the door to enable him to install this lock. There is hardly any wood either side connecting the lock to the door. In a burglar eyes you are wasting your time locking it. It's all about strenght! For a burglar to respect your door and locking mechanism the door & door frame needs to be made out of steel with a 22 bolt locking system!
London became a very dangerous city. I would like to hear about your experiences and about our luxury product if you have one or you are thinking about getting one. 
Let's crack crime together!Tit
If any of these burglary images had one of our Titan Steel Doors, the outcome would have been totally different and the misery of the event and the insecurity of the whole thing could have been avoided.
Call now for a survey to get one of our incredible doors
020 3070 3866
To upgrade your security, please go to our website or contact us for more information
email info@steelsecuritydoors.co.uk