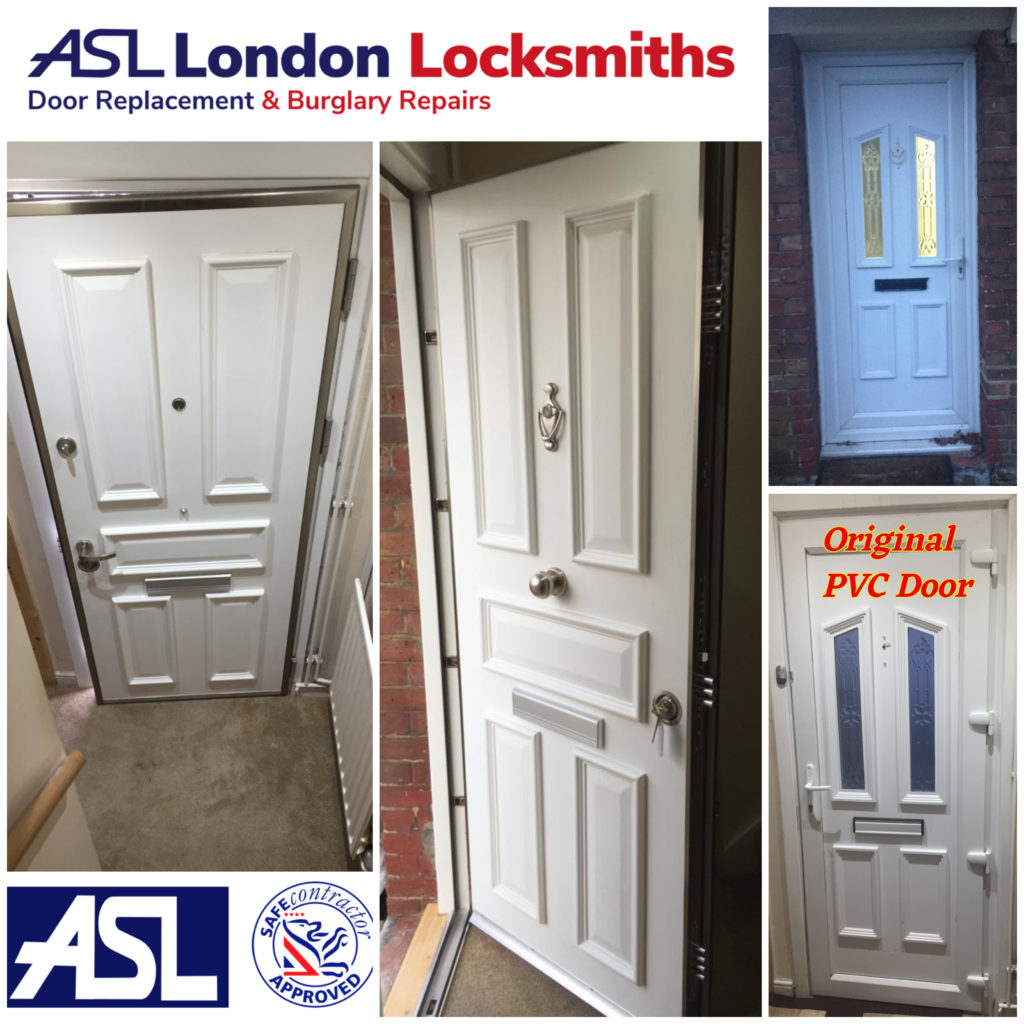 Our latest door installation in Woking, Surrey, GU21
where our customer realised that a PVC door is one of the lowest security doors you can get due to the fact that the whole central part can be easily kicked in.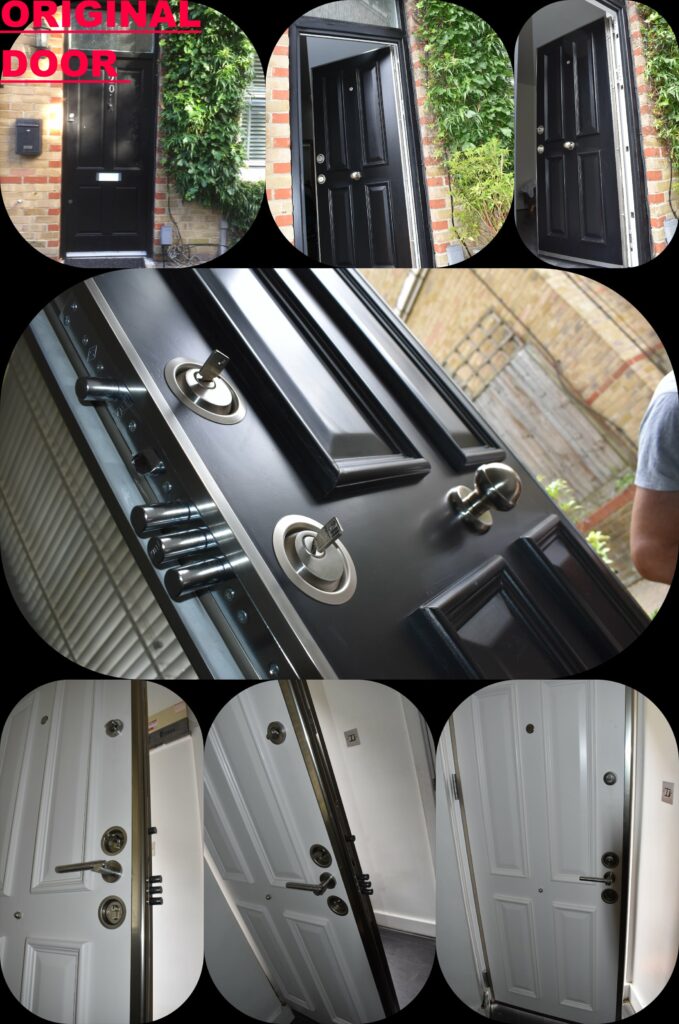 ASL's New spectacular door installed in Hampstead, London, NW3.
A lady of this house decided to upgrade her security after the terrifying experience we all dread.
After popping out to the shops only for 5 minutes, she came back to find burglars rummaging through her living room. Luckily, they run away being caught by surprise. Also, nothing happened to her dogs that were outside in the garden.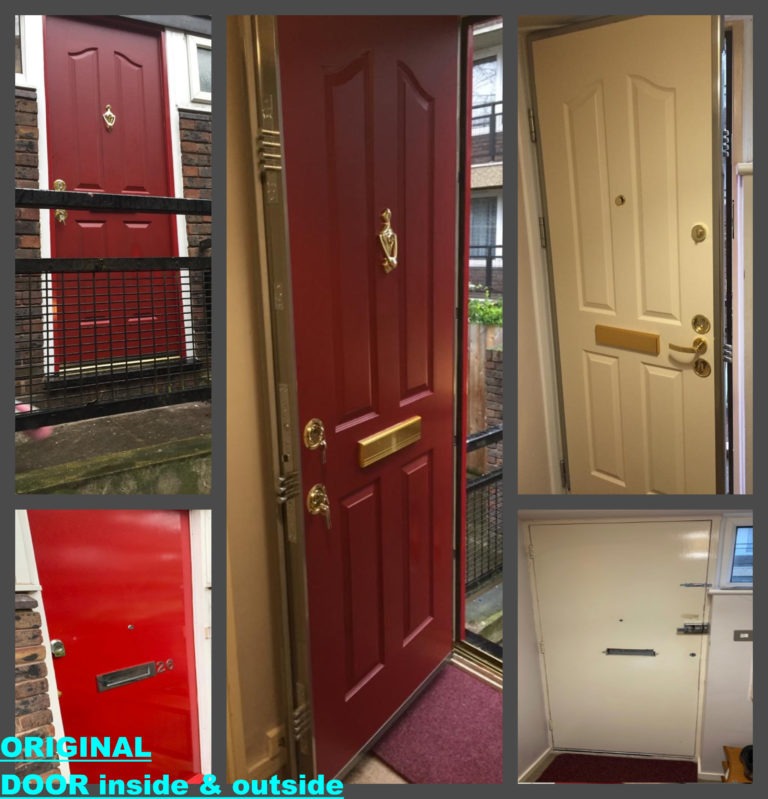 Our recent Titan Steel door installation in London, N19!

 
Our customer is very happy with the result and with the security that has been achieved. Not only does the door look amazing, but also its security has been enhanced tremendously.  👍
As you can see by the two bottom pictures, the original standard door is a chipboard door with 2 locks and could easily be kicked in by a potential burglar.Model of door is TA09 with a luxury wood finish the RAL colour 3003 ruby red and 1015 light ivory on the inside and brass accessories.