TITAN DOOR FOR YOUR OFFICE, SHOP OR FACTORY
Offices tend to be broken into during the weekend when they are not occupied. Therefore, the main entrance door of the building should have a very strong door with equally strong locking mechanism.
We can also fit a magnetic locking mechanism to our door giving 500 pounds of pressure against forced entry. They are also suitable for the internal office doors, not just as the main entrance door.
Our door if fire rated by the current BS standards 1634-1.
The door can have also a glass in the door, but we would recommend as little glass as possible because any glass compromises the security even if it is a strong security glass.
Please note, that we can make any design you require or also match the doors in the buildings.
Actual burglary images taken by ASL after called in after a break-in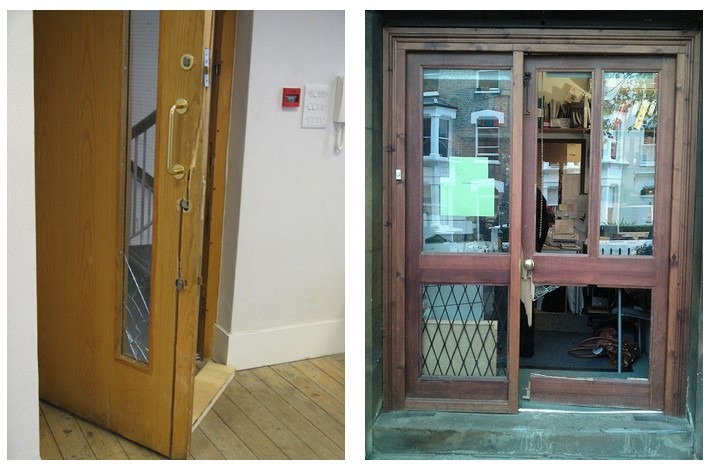 High Security Door Benefits